Ek Balm Aur 25+ Problem Pe Waar

Ek Balm Aur 25+ Problem Pe Waar
ACHAL ADVANCE BALM
A BREAKTHROUGH of NATURAL pain relief Achal Advance balm is a unique natural formula that has the perfect ingredients for start giving relief in just 15 minutes for your body.
NATURALLY, RELIEVE AND RELAX MUSCLE & JOINT STRAIN.  This Herbal formula contains essential natural anti-inflammatory ingredients that ease muscle & joint discomforts.
UNINTERRUPTED SLEEP – Lie down on the bed, relax and let the Achal Advance balm Magically make you  Ache free, and allowing  for a more comfortable sleep
EASY AND CONVENIENT TO USE – This unique UlTRA – FAST Pain reliever Achal Advance balm is perfect for use anywhere at your own home, the gym, or work.
IT Offers Quick Pain Relief From, Cough – Cold, Headache, External Body Pain, Sciatica, Muscular Pains, Stiffness of Joints and Sprains, spasms, problems like frozen shoulder and body ache, Sports Injury pain, even cramps.
Made using 100% Ayurvedic ingredients like camphor and menthol oil and soothing warmth from the eucalyptus oil, wintergreen oil (Gandhpara), and Garlic Oil (Lehsun) provides instant quick relief to the muscle by relaxing and cooling it.
HEALTH-RELATED USES :
Stunning uses of Achal Advance Pain Balm
Muscle pain: Relax the pain of sprains due to sports injuries or caused by accidents.
Neck and shoulder pain: This is so common pain among office or work-from-home people causing mainly poor sitting posture all day. Sit with your back Straight. And Massage Achal Advance Pain balm for 20-30 minutes and feel painless
Cracked Heels / dry skin: Feeling stuck with cracked heels, no worries!  Put some balm in warm water and let your feet soak in for a good half hour. It's also very relaxing. If you have no time for soaking, you can also apply the balm directly on the cracked heals 3 times a day. It takes around 3 weeks for the cracks to be closed.
Warming cold hand/feet: In winter, dealing with cold feet and hands? Leave it on. Achal Advance Pain balm will solve this.  Massage the cold areas with this Achal Advance Pain Balm and let it calms you in the form of warmness, It stimulates and improves blood flow and circulation to the feet.
Itchy Skin: You can feel itchy in many ways, by having an allergy to any food, perfume, or chemical contact. Get relief by Just Applying a thin layer of Achal Advance Pain Balm to the affected area. Note Find the root cause  of your itchiness to get rid of completely
Anti-inflammation: It is Miracle for rheumatism, gout,  arthritis, or other inflammations of muscle and joints tissues. Achal Advance Pain Balm Magically relieve muscle and joints tissues inflammation by improving blood circulation
Fights sore throats: Sore Throats Are No More – Rubbing Achal Advance Pain Balm on the outside of your neck and upper chest, will morally relieve pain and clear your airways.
Fights with colds / snuffy nose: Ok, so you are

congested? relax,  Achal advance pain balm hai na !

rub a thin layer under the nose so that it unblocks the nasal passages by inhaling it and will make you breathe easier. Caution don't

 get any balm in your nostrils though!

Relieves headaches/migraines: Thousands of people Research state that  Achal Advance pain balm relieves headaches in just 20 minutes. Rub a small amount of balm on your forehead and relax. Be careful not to hurt in your eyes
Helps aching feet: your feet will no more give you aches. Again, just rubbing balm on feet will help blood circulation and relieves from pain.
Helps with nausea /Drowsiness: Feeling Frequent travel sickness? Carry a small jar of Achal Advance Pain Balm with you. Yes Right just smelling its scent will help you get rid of sickness drowsiness.
Dizziness: After a hectic day, or after a sleepless night's work, you may feel too dizzy. Relax open a jar, just inhale the scents of Achal Advance Pain Balm for 2-5 minutes and feel fresh and regain your spirits backs.
Fighting with stomach pains / menstrual pains: Irritated with frequent stomach ache / menstrual pains? With Achal Advance Pain Balm increases blood circulation and offers a warmth sense, It Gives both soothing and pleasant feel applying to the lower abdomen or area with nuisance. It can also be used for all other stomach pains issues.
Reduces Stretch marks:

Treat these small tears between the epidermis and the hypodermis, Just By applying Achal Advance Pain balm on these stretch marks for a while. That's It! It improves blood flow and its cooling effects will reduce stretch marks.

Reduces Stress: Feeling stressed and irritated and want to calm down, just inhale Achal Advance Pain Balm and it will instantly relax you.
Feeling Congested Chest: Rub at the bottom of your feet and put on woolen socks, take vapors of Achal Advance Pain Balm, and get rid of chest congestion
Reduces Fever: The cooling effect of Achal Advance pain balm is a natural way to reduce fever in both adults and children. Just Rub a thick layer on your chest and sleep with a Blanket over your body.
Remove Wart & Ulster / Foot and Hand Corns: Just apply Achal Advance Pain Balm on warts and massage for 5-10 minutes. Repeat until it deeply penetrates in skin and kills the wart / Corn root.
Bee/Wasp Stings: Achal Advance Pain Balm neutralizes the bee or wasp sting poison. and its after-effects.
Toothache: Take some amount on a cotton ball and rub and see the miracle the pain will start getting disappear. Also, apply a thin layer onto the side of the cheek where it's aching. Helps you pain-free rapidly. Caution does not swallow the balm.
Soothing Bath: Put Achal Advance Painbalm in a bathtub filled with hot water. Let it dissolve completely. Then, step into it  and enjoy this best whole body treatment (especially if having a cold/flu)
Athlete's foot or Mycosis: Dealing with itchy between the toes or Raw epidermis, Apply a thin layer on the infected area and get rid with it completely chemical-free.
Good Night Sleep: If you have problems with falling asleep, you can use the balm as well. Apply, under the nostrils before leaving in the arms of Morpheus, you will spend a very calm night. Special for Athletes and sports spirit people
Avoids minor  sports injuries, cramps, and sore calves

: It's Normal to have injuries or cramps during sport
___________________________________________________________________________________________________
Apply  Achal Advance Balm before sports activity to Avoid Cramps and muscle aches, strains, sprain aches,  chest pains, etc during sports or heavy exercises or training. It avoids lesions. And used to heat up your muscles which Allows skin to breathe, creates a warm sensation that refreshes the skin pores, and helps the muscles relaxing and recovery. Also gives a
Cooling sensation and relaxes the mind and body.
Can Also Apply after heavy workout or training to avoid sore calf and muscles.
___________________________________________________________________________________________________
Ingredients of Achal Advance Pain Balm
___________________
About the ingredients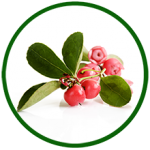 Gandhpura (wintergreen) oil uses
The oil has anti-inflammatory, anti-rheumatic, stimulant, and rubefacient effect acts as a topical analgesic, it helps in acute rheumatism, muscular aches, sprains, headache, sciatica, relieve muscular-skeletal pain, both from sports injuries and arthritis.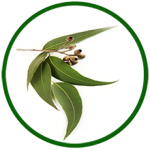 Eucalyptus oil uses
Its anti-inflammatory and anti-oxidant properties help reduce swelling as well as excessive pain Also "nasal congestion, asthma". It Also  Rejuvenates the joints in many ways.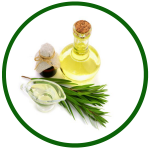 Cajupati oil uses
Cajupati oil is used to treat colds, headaches, toothache, and tumors;
Having antiseptic, antifungal, and antibacterial qualities, it can be used for minor cuts and scratches to help prevent infection.
Cinnamomum oil uses
Best useful in stimulating blood circulation, reduce stress, relieving pain.
Indian Mustard Oil uses
It deeply penetrates into the skin., it is way too best to treat excess Vata and Kapha problems with its hot potency.   l.  It is best to massage oil, especially in the winter, to keep the body muscles warm and relaxed, and to treat numbness or other Vata problems such as rheumatism, lumbago, back pain, and muscular pain, etc.
Garlic oil
It revitalizes the blood and stimulates blood circulation. Garlic's anti-inflammatory, antifungal properties. helps to treat from fungal infections, warts, and corns to Rheumatism pain and muscles swelling, ligaments or the inflamed joints tissues such as Knees, ankles, elbows, fingers and wrists and its movements painless.
Pudina satva (Methol oil)
Having analgesic, antimicrobial, rubefacient, stimulant properties. It helps treat headaches, migraines .common colds. neuralgia, myalgia, etc
Also useful in congestion, sinus, asthma Sunburn, and muscle pain relief. It's a natural painkiller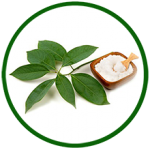 Camphor
Camphor oil or Kapoor soothes having analgesic properties help treat muscle aches reduces pain ., stimulate circulation by activating sensory nerves receptors  It is also a natural pain reliever. Its cooling properties help instant relief in minor muscle or joint pain.
Benefits of Achal Advance Pain Balm
external use only.
100 % completely safe.
Instant pain relief
Soothing Aches and Pains
Having analgesic properties is best for various muscular-skeletal disorders.
Helps reduce swelling,  joint stiffness and function better.
It helps treat headache, cold, and cough, dizziness, uneasy feeling, etc with cooling, soothing, pain-relieving, and congestion-reducing properties.
It helps indirectly by improving blood circulation and reducing congestion.
It gives relief to chot and Moch  such as sprain, strain pain, etc
In the case of pain in the neck region, lower back, upper back apply this for relief.
This Achal Advance Pain Balm is useful in many pain and its complications.
Best Therapeutic Uses of Achal Advance Pain Balm
Arthritis, osteoarthritis, rheumatism
muscles, and joint pains and aches
Backache, lumbago
Cough – Cold
Headache
Uneasy, dizziness
Toothache
Inflammation
Joint Pain
Knee Pain
Muscle Pain
Neck pain
Shoulder Pain
sciatica, gout, and other rheumatic pains
Sprains (Moch)
Minor Sports injuries and cramps
How to use Achal Pain balm

 
How To apply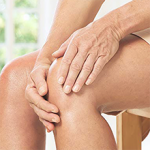 1.Apply a thin layer of Achal Advance Pain Balm to the affected area.
2.Massage it  gently and thoroughly for 20-30 minutes so that it's fully absorbed completely into skin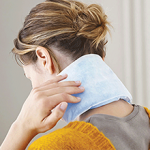 3.After applyheat for 15-20 minutes by hot water  pad or hot gel pad
4.Then Cover the area loosely to protect from clothing.
___________________________________________________________________________________________________
Safety Information:
Caution
Avoid applying/using
During or 1 hour before or  after  heavy exercise, hot shower, a sauna, or a hot tub bath,  which increases  skin temperature
on broken skin or open wounds
on irritated, inflamed, reddened, chapped, or dry skin
on eyes, mouth, nose, or genitals, and not to touch those areas with balm if accidentally in contact then Wash it thoroughly and completely with cold water
to the inner ears
to burned skin
to already warm skin, such as used  heating pads
Warnings
keep away from children under 12 years old Use Juinor version for them Achal Pain Balm Junior
Legal Disclaimer:
*Storage Instructions: Store in a cool, dry place, avoid direct exposure to sunlight.
This product is used to treat minor aches and pains of the muscles/joints (e.g., arthritis, backache, sprains). They work by causing the skin to feel cool and then warm.