A Natural Bodyguard Of Your Hair
Achal Aushadhiya Nariyal Oil use for Your Beautiful Hair
Do you want to make thick, glossy, and dark hair as your grandmothers managed to have Even After 50s?
Then Here is the No 1. Aushadhiya Hair Oil for you
It is a fine mixture of pure coconut oil with 11 Precious hair care herbs including Bhringraj, Amla, Heena, Jatamansi, Brahmi, etc Blended together to strengthen your every single hair from within, and making you look really gorgeous
Here are a few Fantastic Ways to use Achal Aushadhiya Nariyal Oil to help improve the health of your hair.
As a conditioner:- Shampoo your hair as normal and then comb Achal Aushadhiya Nariyal oil through your hair, from the midsection to the ends.
As a post-wash detangler:- After shampooing and conditioning your hair, rub a small amount of Achal Aushadhiya Nariyal Oil through your hair to protect it while you brush it.
As a pre-wash hair protector:- Rub a small amount of Achal Aushadhiya Nariyal Oil through your hair before you have a wash.
As a scalp treatment:- massage a small amount of Achal Aushadhiya Nariyal oil into your scalp. Before going to bed, just leave it overnight and wash it off with shampoo in the morning.
Note:- You Can Use these techniques regularly or once in a while (depending on your hair type) to give you beautiful, healthy shiny, and Strong hair.
Pro TiP:-
Achal Aushadhiya Nariyal oil can be used both before and after you wash your hair to help prevent damage and keep your hair looking shiny and healthy. It is an excellent moisturizing for your hair and gives you a cooling effect.
Pro. Hacks Tip for hair:-
Achal Aushadhiya Nariyal oil can be used make a hair and scalp treatment mask.
To Do:-
Take a small amount of Achal Aushadhiya Nariyal Oil in a bowl.
Heat the Achal Aushadhiya Nariyal Oil in the microwave for about 30 seconds.
Check the temperature of the coconut oil. It should be warm but not hot.
Use your fingers to gently massage the Achal Aushadhiya Nariyal Oil into your scalp. Apply it on your hair from root to tips.
Put your hair in a bun and cover with a towel.
Leave in for 30 minutes to a few hours.
Carefully wash out the coconut oil with Achal Herbal Liquid shampoo.or any of your like.
INGREDIENTS
___________________________________________________________________________________________________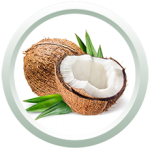 1. Coconut oil
Coconut Oil is better at preventing protein loss , useful in undamaged, bleached, chemically treated hair. Coconut oil help get rid of lice, protect your hair from the sun .Its antimicrobial properties treating dandruff . Prevents from Hair loss , Having the moisturizing properties.Coconut oil nourishes and gives vitality to every single hair and scalp.
2. Bhringraj
the king of herbs! It is rich in proteins ,Iron and Vitamin E Treats dandruff and dry scalp . helps in baldness and hair growth , Prevents graying of hair.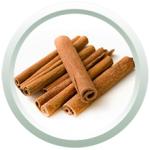 3. Dalchini
Cinnamon Improve the Health or Looks of Your Hair . It increases circulation and blood flow to the hair follicles, which supports hair growth. cinnamon is a natural remedy for dandruff.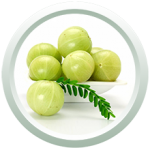 4. Amla
A very Rich souce of VitaminC Helps nourishment from Roots of Hair helps scalp soak every nutrients and gaining strongness back.
5. Brahmi
Helps From Reducing Hairfall To Stronger, Thicker Hair reduces the possibility of split ends, and makes the entire mane lustrous. Gives overall health protection and Rejuvenateyour beautiful hair.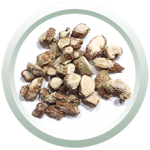 6. SHATI
Alleviates Kapha and Vata doshas.
7. Heena mehendi
Vitamin E in it rejuvenates hair roots and helps Maintaining Natural color of hair.
8. Rose
Works as a natural hair serum.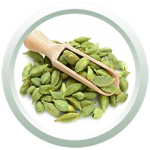 9. Illaychi
The antioxidant properties helps in making your hair grow, strong and shiny.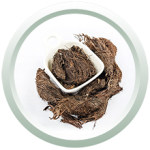 10. Jatamansi
Jatamansi, also known as "tapaswani" in Ayurveda, prevents Hair loss by Balancing Tridoshas.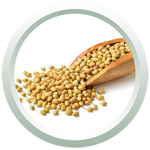 11. Coriander Seeds
Invigorating the roots of the hair follicles. And improve hair growth.
12. Nagarmotha
Controls hair fall associated with dandruff. Also balancing VAta and kapha doshas.
HOW TO USE
___________________________________________________________________________________________________
Step 1
Take Achal Aushadhiya Nariyal oil two teaspoons to six teaspoons depend on your hair length and type.
Step 2
Begin by rubbing the coconut oil through your hair, from the midsection to the ends. People with very fine hair may want to avoid putting coconut oil on their scalp altogether.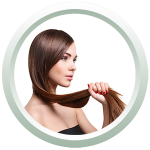 Step 3
The best approach is to start with the smallest amount you think you will need and gradually increase.
Some Common Myths to Break
· Many people also say they losing lots of hair when are they using products with coconut oil?
· But coconut oil is not usually the culprit. Simply applying the oil allows hair that has already detached from your scalp to fall away. while it's normal to lose about 50–100 hairs a day
· Having greasy properties. It helps previously detached hair to fall away from your scalp more easily.
· It usually doesn't cause hair loss, It strengthens and Rejuvenates your hair roots.
· Hair fall becomes noticeable only when hair growth starts to slow down.