Active Fighter Elements
AmlaSaar Gandhak
It is a natural purifier.
It purifies our Blood completely and helps treating skin diseases such as ringworm, scabies, Burning sensation over Itching , Psoriasis and other fungal infections.
It is a great Ayurvedic Medicine with Antibacterial, Antiviral and Antimicrobial Properties.
Camphor
It is easily absorbed by the skin and creates a cool sensation.
Camphor is very active against any fungi infections. It is Very beneficial in Acne , Eczema , Nail Fungus , Cracked Heels , Skin Itching And Irritation , Skin Rashes etc and also improves blood circulation over skin .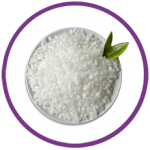 Paraffin Wax
It enhances blood circulation to the skin.
It detoxifies and moisturize deep into the skin.
It opens pores and get unclogged.
It also makes skin Smooth and also Rejuvenates the skin appearance.
Petroleum Jelly
It is suitable foe every skin types Specially for Sensitive Skin.
Because we use Petroleum jelly (without impurities) in just pure form.
It relives Dry Skin and Moisturizes the skin.
It heals the wound/cuts way faster.
Manual For Use
___________________________________________________________________________________________________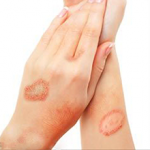 Clean the Area
Clean with Buttermilk / Gomutra before applying Malham / Ointment For better and faster results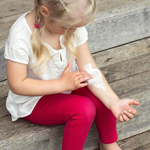 Patch Test
Have a patch test before using it all over the affected area.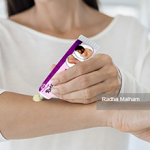 Apply The Ointment
Apply the Ointment 2-3 times a day on the affected area for visible results.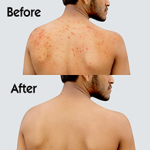 End of Problem's Root
Continue ointment Application over 90-100 days on affected areas , After problem is no more visible.
So that it penetrates to last layer and eradicate the problem deep from the roots Forever.
How To Use
STEP 1
For better and faster results Clean with Buttermilk / Gomutra before applying Marham/Ointment .
Just apply thin layer Do not massage . Do not cover effected skin area tightly.
Don,t Use any Chemical Soap .
You can use R . Mayur Skin Soap Enriched with Pure Aloe vera.
STEP 2.
Apply 2-3 times a day on the affected area for visible results.
Have a patch test before using it all over the affected area.
How Radha Malham Works
The ointment goes to the last layer of the skin and properly eradicate all its problems from the root.
In this process, the affected skin is remove slowly Its colour changes slowly after it becomes black and you get your natural new fresh skin
suggestion
Continue Applying for 90-100 days once You see Iching, Rashes or Infection no more
So that ointment penetrate all skin layer and cure problem from root .
Best Uses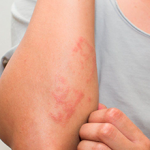 Itching Irritation
Ab No More Khujli !!!
Wash the affected area with buttermilk / water.
Apply Radha Malham twice a day and see results from Day 1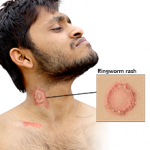 Ringworm , Rashes
Ab Daad par barsegi bijli !!!
Apply over affected area 2-3 timeas a day .
After a while skin colour will change and then that skin will completely as original skin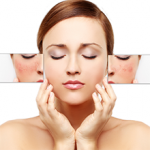 Facial Stain Marks And Scars
Its Perfect solution for stained marks and spots.
To remove facial scars, apply Radha Malham only to the stained area
Cracked Heels
AB PHATE HEEL KO KARO HEAL!!
Apply the ointment over torn areas Twice a day and wear socks.
You will see result in just 3 days .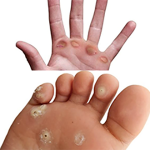 Hand And Foot Corns
In case of Foot corn After 7 days of treatment, stop the use of Marham for 1 day and then use again for next 7 days over affected area of skin. The affected skin removed after becoming black and you get your natural new skin.
Also used for pimples and skin pigmentations
Doctor's Recommandation
___________________________________________________________________________________________________
ACHAL SKIN OIL
Its Truly Recommended to use Achal Skin Oil along with Radha Malham
Its's researched on thousand's of people that Result Percentage Increase to 90% After Using Achal Skin OIl with Radha Malham .
Take Needed Amount Of Skin Oil And Radha Malham & Mix It Well .
And Apply over Affected Area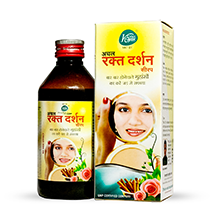 ACHAL RAKT DARSHAN SYRUP & APOORVA SP. SYRUP
If Itching and Rashes are more
Then Its Strongly suggested ACHAL RAKT DARSHAN SYRUP And ACHAL APOORVA SP. SYRUP
Its A Best Natural and Herbal blood Purifier .
This will make You Relief from Itching And Rashes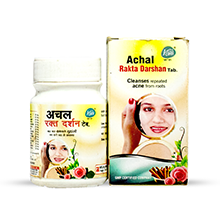 ACHAL RAKT DARSHAN TABLET
It works as a Antibiotic Natural Herbal Medicine.
It is made with lots of research and trial And is very Effective .
It has Anti-Fungal Anti bacterial Properties Too
It Softens Your Skin And Suitable to Every Skin
Its Active Pure Aloevera ingredients Opens Skin Pores.
Also Helps in KIlls Fungal Infections and Iching
Achal Aushadhiya Nariyal Oil use for Your Beautiful Hair
Do you want to make thick, glossy, and dark hair as your grandmothers managed to have Even After 50s?
Then Here is the No 1. Aushadhiya Hair Oil for you
It is a fine mixture of pure coconut oil with 11 Precious hair care herbs including Bhringraj, Amla, Heena, Jatamansi, Brahmi, etc Blended together to strengthen your every single hair from within, and making you look really gorgeous
Here are a few Fantastic Ways to use Achal Aushadhiya Nariyal Oil to help improve the health of your hair.
As a conditioner:- Shampoo your hair as normal and then comb Achal Aushadhiya Nariyal oil through your hair, from the midsection to the ends.
As a post-wash detangler:- After shampooing and conditioning your hair, rub a small amount of Achal Aushadhiya Nariyal Oil through your hair to protect it while you brush it.
As a pre-wash hair protector:- Rub a small amount of Achal Aushadhiya Nariyal Oil through your hair before you have a wash.
As a scalp treatment:- massage a small amount of Achal Aushadhiya Nariyal oil into your scalp. Before going to bed, just leave it overnight and wash it off with shampoo in the morning.
Note:- You Can Use these techniques regularly or once in a while (depending on your hair type) to give you beautiful, healthy shiny, and Strong hair.
Pro TiP:-
Achal Aushadhiya Nariyal oil can be used both before and after you wash your hair to help prevent damage and keep your hair looking shiny and healthy. It is an excellent moisturizing for your hair and gives you a cooling effect.
Pro. Hacks Tip for hair:-
Achal Aushadhiya Nariyal oil can be used make a hair and scalp treatment mask.
To Do:-
Take a small amount of Achal Aushadhiya Nariyal Oil in a bowl.
Heat the Achal Aushadhiya Nariyal Oil in the microwave for about 30 seconds.
Check the temperature of the coconut oil. It should be warm but not hot.
Use your fingers to gently massage the Achal Aushadhiya Nariyal Oil into your scalp. Apply it on your hair from root to tips.
Put your hair in a bun and cover with a towel.
Leave in for 30 minutes to a few hours.
Carefully wash out the coconut oil with Achal Herbal Liquid shampoo.or any of your like.
INGREDIENTS
___________________________________________________________________________________________________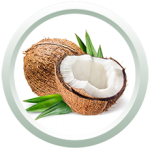 1. Coconut oil
Coconut Oil is better at preventing protein loss , useful in undamaged, bleached, chemically treated hair. Coconut oil help get rid of lice, protect your hair from the sun .Its antimicrobial properties treating dandruff . Prevents from Hair loss , Having the moisturizing properties.Coconut oil nourishes and gives vitality to every single hair and scalp.
2. Bhringraj
the king of herbs! It is rich in proteins ,Iron and Vitamin E Treats dandruff and dry scalp . helps in baldness and hair growth , Prevents graying of hair.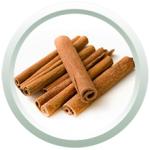 3. Dalchini
Cinnamon Improve the Health or Looks of Your Hair . It increases circulation and blood flow to the hair follicles, which supports hair growth. cinnamon is a natural remedy for dandruff.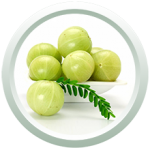 4. Amla
A very Rich souce of VitaminC Helps nourishment from Roots of Hair helps scalp soak every nutrients and gaining strongness back.
5. Brahmi
Helps From Reducing Hairfall To Stronger, Thicker Hair reduces the possibility of split ends, and makes the entire mane lustrous. Gives overall health protection and Rejuvenateyour beautiful hair.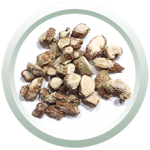 6. SHATI
Alleviates Kapha and Vata doshas.
7. Heena mehendi
Vitamin E in it rejuvenates hair roots and helps Maintaining Natural color of hair.
8. Rose
Works as a natural hair serum.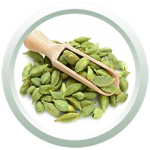 9. Illaychi
The antioxidant properties helps in making your hair grow, strong and shiny.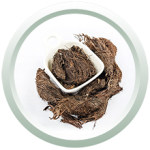 10. Jatamansi
Jatamansi, also known as "tapaswani" in Ayurveda, prevents Hair loss by Balancing Tridoshas.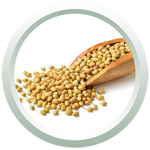 11. Coriander Seeds
Invigorating the roots of the hair follicles. And improve hair growth.
12. Nagarmotha
Controls hair fall associated with dandruff. Also balancing VAta and kapha doshas.
HOW TO USE
___________________________________________________________________________________________________
Step 1
Take Achal Aushadhiya Nariyal oil two teaspoons to six teaspoons depend on your hair length and type.
Step 2
Begin by rubbing the coconut oil through your hair, from the midsection to the ends. People with very fine hair may want to avoid putting coconut oil on their scalp altogether.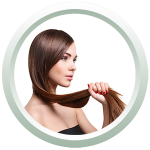 Step 3
The best approach is to start with the smallest amount you think you will need and gradually increase.
Some Common Myths to Break
· Many people also say they losing lots of hair when are they using products with coconut oil?
· But coconut oil is not usually the culprit. Simply applying the oil allows hair that has already detached from your scalp to fall away. while it's normal to lose about 50–100 hairs a day
· Having greasy properties. It helps previously detached hair to fall away from your scalp more easily.
· It usually doesn't cause hair loss, It strengthens and Rejuvenates your hair roots.
· Hair fall becomes noticeable only when hair growth starts to slow down.

Ek Balm Aur 25+ Problem Pe Waar
ACHAL ADVANCE BALM
A BREAKTHROUGH of NATURAL pain relief Achal Advance balm is a unique natural formula that has the perfect ingredients for start giving relief in just 15 minutes for your body.
NATURALLY, RELIEVE AND RELAX MUSCLE & JOINT STRAIN.  This Herbal formula contains essential natural anti-inflammatory ingredients that ease muscle & joint discomforts.
UNINTERRUPTED SLEEP – Lie down on the bed, relax and let the Achal Advance balm Magically make you  Ache free, and allowing  for a more comfortable sleep
EASY AND CONVENIENT TO USE – This unique UlTRA – FAST Pain reliever Achal Advance balm is perfect for use anywhere at your own home, the gym, or work.
IT Offers Quick Pain Relief From, Cough – Cold, Headache, External Body Pain, Sciatica, Muscular Pains, Stiffness of Joints and Sprains, spasms, problems like frozen shoulder and body ache, Sports Injury pain, even cramps.
Made using 100% Ayurvedic ingredients like camphor and menthol oil and soothing warmth from the eucalyptus oil, wintergreen oil (Gandhpara), and Garlic Oil (Lehsun) provides instant quick relief to the muscle by relaxing and cooling it.
HEALTH-RELATED USES :
Stunning uses of Achal Advance Pain Balm
Muscle pain: Relax the pain of sprains due to sports injuries or caused by accidents.
Neck and shoulder pain: This is so common pain among office or work-from-home people causing mainly poor sitting posture all day. Sit with your back Straight. And Massage Achal Advance Pain balm for 20-30 minutes and feel painless
Cracked Heels / dry skin: Feeling stuck with cracked heels, no worries!  Put some balm in warm water and let your feet soak in for a good half hour. It's also very relaxing. If you have no time for soaking, you can also apply the balm directly on the cracked heals 3 times a day. It takes around 3 weeks for the cracks to be closed.
Warming cold hand/feet: In winter, dealing with cold feet and hands? Leave it on. Achal Advance Pain balm will solve this.  Massage the cold areas with this Achal Advance Pain Balm and let it calms you in the form of warmness, It stimulates and improves blood flow and circulation to the feet.
Itchy Skin: You can feel itchy in many ways, by having an allergy to any food, perfume, or chemical contact. Get relief by Just Applying a thin layer of Achal Advance Pain Balm to the affected area. Note Find the root cause  of your itchiness to get rid of completely
Anti-inflammation: It is Miracle for rheumatism, gout,  arthritis, or other inflammations of muscle and joints tissues. Achal Advance Pain Balm Magically relieve muscle and joints tissues inflammation by improving blood circulation
Fights sore throats: Sore Throats Are No More – Rubbing Achal Advance Pain Balm on the outside of your neck and upper chest, will morally relieve pain and clear your airways.
Fights with colds / snuffy nose: Ok, so you are

congested? relax,  Achal advance pain balm hai na !

rub a thin layer under the nose so that it unblocks the nasal passages by inhaling it and will make you breathe easier. Caution don't

 get any balm in your nostrils though!

Relieves headaches/migraines: Thousands of people Research state that  Achal Advance pain balm relieves headaches in just 20 minutes. Rub a small amount of balm on your forehead and relax. Be careful not to hurt in your eyes
Helps aching feet: your feet will no more give you aches. Again, just rubbing balm on feet will help blood circulation and relieves from pain.
Helps with nausea /Drowsiness: Feeling Frequent travel sickness? Carry a small jar of Achal Advance Pain Balm with you. Yes Right just smelling its scent will help you get rid of sickness drowsiness.
Dizziness: After a hectic day, or after a sleepless night's work, you may feel too dizzy. Relax open a jar, just inhale the scents of Achal Advance Pain Balm for 2-5 minutes and feel fresh and regain your spirits backs.
Fighting with stomach pains / menstrual pains: Irritated with frequent stomach ache / menstrual pains? With Achal Advance Pain Balm increases blood circulation and offers a warmth sense, It Gives both soothing and pleasant feel applying to the lower abdomen or area with nuisance. It can also be used for all other stomach pains issues.
Reduces Stretch marks:

Treat these small tears between the epidermis and the hypodermis, Just By applying Achal Advance Pain balm on these stretch marks for a while. That's It! It improves blood flow and its cooling effects will reduce stretch marks.

Reduces Stress: Feeling stressed and irritated and want to calm down, just inhale Achal Advance Pain Balm and it will instantly relax you.
Feeling Congested Chest: Rub at the bottom of your feet and put on woolen socks, take vapors of Achal Advance Pain Balm, and get rid of chest congestion
Reduces Fever: The cooling effect of Achal Advance pain balm is a natural way to reduce fever in both adults and children. Just Rub a thick layer on your chest and sleep with a Blanket over your body.
Remove Wart & Ulster / Foot and Hand Corns: Just apply Achal Advance Pain Balm on warts and massage for 5-10 minutes. Repeat until it deeply penetrates in skin and kills the wart / Corn root.
Bee/Wasp Stings: Achal Advance Pain Balm neutralizes the bee or wasp sting poison. and its after-effects.
Toothache: Take some amount on a cotton ball and rub and see the miracle the pain will start getting disappear. Also, apply a thin layer onto the side of the cheek where it's aching. Helps you pain-free rapidly. Caution does not swallow the balm.
Soothing Bath: Put Achal Advance Painbalm in a bathtub filled with hot water. Let it dissolve completely. Then, step into it  and enjoy this best whole body treatment (especially if having a cold/flu)
Athlete's foot or Mycosis: Dealing with itchy between the toes or Raw epidermis, Apply a thin layer on the infected area and get rid with it completely chemical-free.
Good Night Sleep: If you have problems with falling asleep, you can use the balm as well. Apply, under the nostrils before leaving in the arms of Morpheus, you will spend a very calm night. Special for Athletes and sports spirit people
Avoids minor  sports injuries, cramps, and sore calves

: It's Normal to have injuries or cramps during sport
___________________________________________________________________________________________________
Apply  Achal Advance Balm before sports activity to Avoid Cramps and muscle aches, strains, sprain aches,  chest pains, etc during sports or heavy exercises or training. It avoids lesions. And used to heat up your muscles which Allows skin to breathe, creates a warm sensation that refreshes the skin pores, and helps the muscles relaxing and recovery. Also gives a
Cooling sensation and relaxes the mind and body.
Can Also Apply after heavy workout or training to avoid sore calf and muscles.
___________________________________________________________________________________________________
Ingredients of Achal Advance Pain Balm
___________________
About the ingredients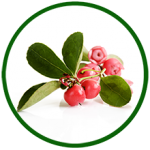 Gandhpura (wintergreen) oil uses
The oil has anti-inflammatory, anti-rheumatic, stimulant, and rubefacient effect acts as a topical analgesic, it helps in acute rheumatism, muscular aches, sprains, headache, sciatica, relieve muscular-skeletal pain, both from sports injuries and arthritis.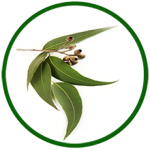 Eucalyptus oil uses
Its anti-inflammatory and anti-oxidant properties help reduce swelling as well as excessive pain Also "nasal congestion, asthma". It Also  Rejuvenates the joints in many ways.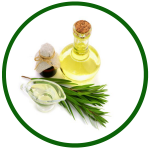 Cajupati oil uses
Cajupati oil is used to treat colds, headaches, toothache, and tumors;
Having antiseptic, antifungal, and antibacterial qualities, it can be used for minor cuts and scratches to help prevent infection.
Cinnamomum oil uses
Best useful in stimulating blood circulation, reduce stress, relieving pain.
Indian Mustard Oil uses
It deeply penetrates into the skin., it is way too best to treat excess Vata and Kapha problems with its hot potency.   l.  It is best to massage oil, especially in the winter, to keep the body muscles warm and relaxed, and to treat numbness or other Vata problems such as rheumatism, lumbago, back pain, and muscular pain, etc.
Garlic oil
It revitalizes the blood and stimulates blood circulation. Garlic's anti-inflammatory, antifungal properties. helps to treat from fungal infections, warts, and corns to Rheumatism pain and muscles swelling, ligaments or the inflamed joints tissues such as Knees, ankles, elbows, fingers and wrists and its movements painless.
Pudina satva (Methol oil)
Having analgesic, antimicrobial, rubefacient, stimulant properties. It helps treat headaches, migraines .common colds. neuralgia, myalgia, etc
Also useful in congestion, sinus, asthma Sunburn, and muscle pain relief. It's a natural painkiller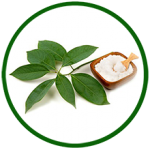 Camphor
Camphor oil or Kapoor soothes having analgesic properties help treat muscle aches reduces pain ., stimulate circulation by activating sensory nerves receptors  It is also a natural pain reliever. Its cooling properties help instant relief in minor muscle or joint pain.
Benefits of Achal Advance Pain Balm
external use only.
100 % completely safe.
Instant pain relief
Soothing Aches and Pains
Having analgesic properties is best for various muscular-skeletal disorders.
Helps reduce swelling,  joint stiffness and function better.
It helps treat headache, cold, and cough, dizziness, uneasy feeling, etc with cooling, soothing, pain-relieving, and congestion-reducing properties.
It helps indirectly by improving blood circulation and reducing congestion.
It gives relief to chot and Moch  such as sprain, strain pain, etc
In the case of pain in the neck region, lower back, upper back apply this for relief.
This Achal Advance Pain Balm is useful in many pain and its complications.
Best Therapeutic Uses of Achal Advance Pain Balm
Arthritis, osteoarthritis, rheumatism
muscles, and joint pains and aches
Backache, lumbago
Cough – Cold
Headache
Uneasy, dizziness
Toothache
Inflammation
Joint Pain
Knee Pain
Muscle Pain
Neck pain
Shoulder Pain
sciatica, gout, and other rheumatic pains
Sprains (Moch)
Minor Sports injuries and cramps
How to use Achal Pain balm

 
How To apply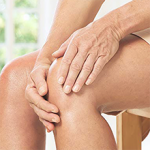 1.Apply a thin layer of Achal Advance Pain Balm to the affected area.
2.Massage it  gently and thoroughly for 20-30 minutes so that it's fully absorbed completely into skin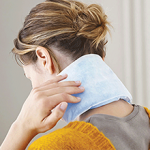 3.After applyheat for 15-20 minutes by hot water  pad or hot gel pad
4.Then Cover the area loosely to protect from clothing.
___________________________________________________________________________________________________
Safety Information:
Caution
Avoid applying/using
During or 1 hour before or  after  heavy exercise, hot shower, a sauna, or a hot tub bath,  which increases  skin temperature
on broken skin or open wounds
on irritated, inflamed, reddened, chapped, or dry skin
on eyes, mouth, nose, or genitals, and not to touch those areas with balm if accidentally in contact then Wash it thoroughly and completely with cold water
to the inner ears
to burned skin
to already warm skin, such as used  heating pads
Warnings
keep away from children under 12 years old Use Juinor version for them Achal Pain Balm Junior
Legal Disclaimer:
*Storage Instructions: Store in a cool, dry place, avoid direct exposure to sunlight.
This product is used to treat minor aches and pains of the muscles/joints (e.g., arthritis, backache, sprains). They work by causing the skin to feel cool and then warm.